CultureShake has been awarded the European Year of Cultural Heritage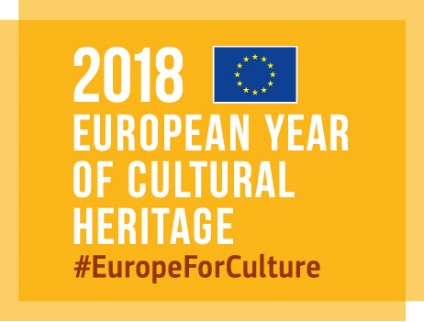 I just wanted to pack my bags again to spend a week with our multilingual students from Germany and Sweden, who have worked with the Trust on two Shakespeare plays since 2016, when the great news came that our CultureShake project week coincided with the European Year Cultural Heritage Label was awarded by the European Commission.
The aim of the European Year of Cultural Heritage is to encourage more people to discover and engage with Europe's cultural heritage and to strengthen their sense of belonging to a common European area. The motto of the year is "Our heritage: where the past meets the future". This fits very well with our EU-funded learning project, which focuses on integrating multilingualism into learning about shared cultural heritage.
Lisa Peter